Ayurveda ('science of life') is a system of traditional medicine native to India,
and practiced in other parts of the world as a form of alternative medicine. Evolving throughout its history, Ayurveda remains an influential system of medicine in South Asia. It is the art of holistic living and the oldest (5000 years old) medicine system in practice today.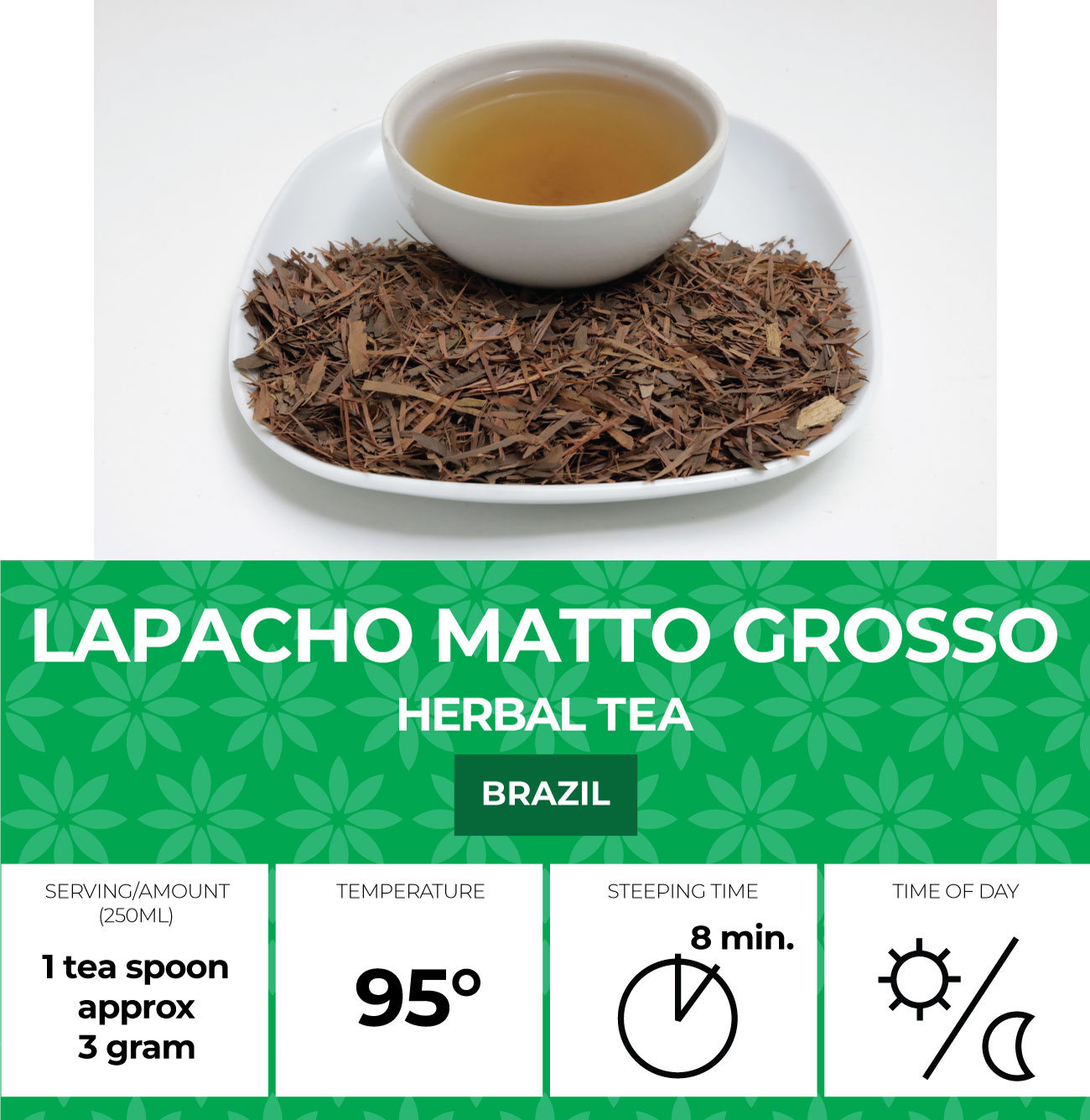 €

6.50
/100g
Lapacho – Inca tea – the bark of the South American tree has many positive health effects – it has a strengthening effect on the internal organs of the body, it cleanses the body and significantly increases the body's immunity. Its health effects were discovered by the ancient Incas.
Although there is no doubt that lapacho is very toxic to many species of viruses, bacteria, fungi, parasites and other species of microorganisms, it appears to be free of any significant toxicity to healthy human cells. Side effects usually occur with isolated components from the Lapacho tree and are limited to nausea and anticoagulant effects and diarrhea, and only in high doses. However, some nausea should be expected as a natural consequence of the detoxification process.