Tea Garden is a small Irish business since 2008, We offer a unique journey where people can experience High Quality Teas from all around the world.
With more than 20,000 variations of tea, The Tea Gardens over years in business and thousands of teas served have selected for you only the best; based on our Customer's and Team's experience.
Teagarden
Our shop is created by our customers experiences and feedback, that is why you can choose from our "Top Selling Teas", "Tea by Benefits" or if you already know what tea you like you can choose "Tea by Categories".
Drinking tea should be a regular part of your healthy lifestyle, we aim to make this achievable and affordable while maintaining our high-quality services and teas.
Join millions of others just like you on their journey through the world, one tea at a time. Visit our online shop to enjoy a Tea Gardens Experience in your home today.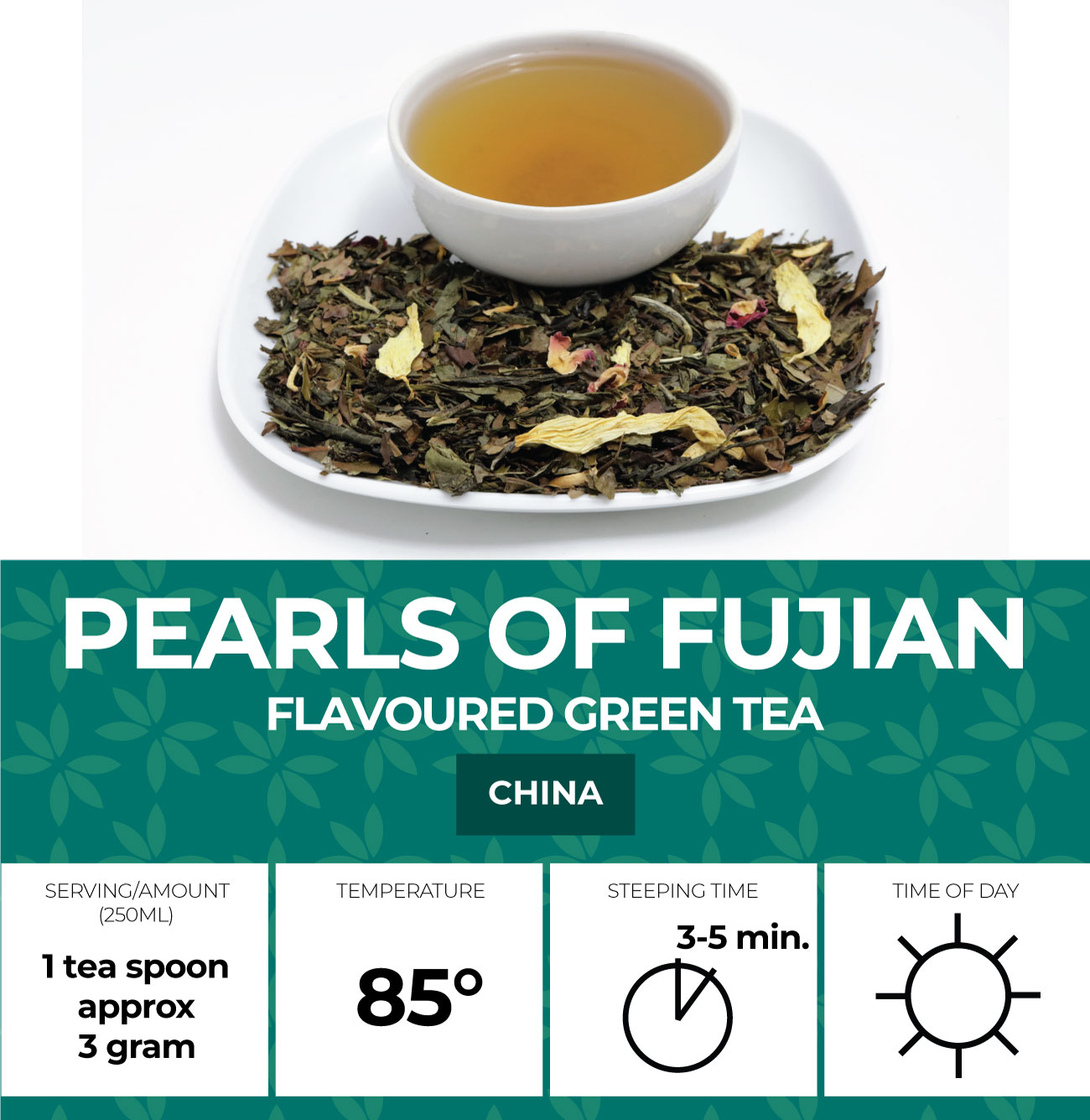 €

9.00
/100g
Delicious Fujian Pearls tea. A special blend that is delicately flavored and combining excellent Chinese teas. Very popular tea not only in China but all over the world. Ingredients: White loose tea China Pai Mu Tan, green tea China Fog Tea, jasmine flowers, China Sencha, China Lung Ching, China Gunpowder, China Jasmine, rose petals, China Jasmine Jade Pearl, pieces of cherries, apricots, orange blossoms, sunflower.